Monday, December 14, 2009 ♥
7:30 PM ; Mellow Beats, Friends & Lovers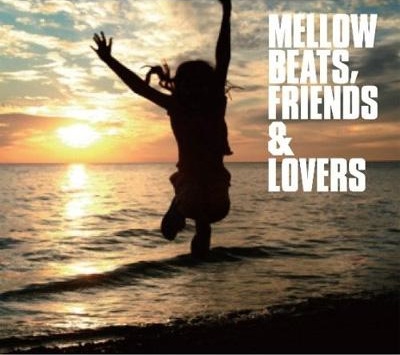 Nujabes....you are just that amazing ...!!!
listen up!
Labels: 2009, friends and lovers, mellow beats, nujabes
L♥VE. 7:30 PM ♥
Thursday, December 10, 2009 ♥
9:16 PM ; Andrea Bocelli : "My Christmas"
For the festive season and holidays :)
Right Here!!
Labels: Andrea Bocelli, CHristmas
L♥VE. 9:16 PM ♥
Monday, April 6, 2009 ♥
11:34 PM ; re:Common
Indigo Jam Unit have collaborated with Common!!! ( i realized i spelt...indigo jazz unit on my personal post..HM.too lazy to go back and change that)

here
Label: Basis Records/Rambling Records
Released: February 2009

re:Common marks the third release in as many months from Osaka-based indigo jam unit, and this time they have embarked on a slightly different project, providing live instrument remixes of tracks made famous by hip-hop artist Common.

The album consists of seven tracks taken from different stages in the rapper's career. The opening track, Communism, simply features drum backing from Takehiro "Shimi" Shimizu, though from then on the full band add their backing to the tracks. The collaboration works well throughout resulting in a superb jazzy hip-hop album, with indigo jam unit proving more than capable of naturally moulding their club jazz sound to the hip-hop beats of Common.

The album can roughly be divided into two halves: a predominantly jazzy side and a predominantly hip-hop side. The former groups consists of Dooinit, Come Close, I Used To Love H.E.R. and a fantastic extended instrumental version of Be, with Communism, The Light and I Got A Right Ta comprising the latter.

A great project that shows another side to this already prolific band's repertoire, and one that, given the right exposure, could well raise their profile outside Japan.
Labels: common, indigo jam unit, Jazz
L♥VE. 11:34 PM ♥
Monday, February 9, 2009 ♥
11:02 PM ; Boys Before Flowers OST (Kkotboda NamJa)
alright so my friend elley got me hooked onto this show indirectly ( i was suppose to watch We Got Married...haha) and i finally caught up! and i wanna share the OST :)
01. 파라다이스 - 티맥스 (T-Max) [TITLE]
02. 내 머리가 나빠서 - SS501
03. 알고 있나요 - 썸데이 (Someday)
04. Stand By Me - 샤이니 (SHINee)
05. Luck - Ashily
06. 별빛 눈물 - 김유경 (Kim Yoo Kyung)
07. 조금은 - 서진영 (Seo Jin Young)
08. One More Time - 나무자전거 (Namu jajeongeo / Tree Bicycles)
09. I Know (Saxophone inst.) (With 이정식 Lee Jung Shik) - 오준성 GreenCacao (Oh Jun Sung)
10. Dance With Me (inst.) - 오준성 GreenCacao (Oh Jun Sung)
11. Blue Flower (inst.) - 오준성 GreenCacao (Oh Jun Sung)
12. So sad (inst.) - 오준성 GreenCacao (Oh Jun Sung)
13. Opening Title (파라다이스 Intro) (With T-Max) - 티맥스 (T-Max)
Credits to neko28@wordpress

here
Labels: boys before flowers, kkotboda namja
L♥VE. 11:02 PM ♥
Saturday, December 6, 2008 ♥
1:42 PM ; NKOTB - The Block [ Deluxe Edition] (2008)
Now for those of you who have heard Akon's "Clap Again" track, you will hear the same beat/tune happening on NKOTB's "Click click click" song. Overall, another interesting album to give a listen. They were THE original/beginning of boy bands!


Tracks:
01 Click Click Click
02 Single [NKOTB And Ne-Yo]
03 Big Girl Now [Ft. Lady Gaga]
04 Summertime
05 2 In The Morning
06 Grown Man [Ft. The Pussycat Dolls And Teddy Riley]
07 Dirty Dancing
08 Sexify My Love
09 Twisted
10 Full Service [Ft. New Edition]
11 Lights, Camera, Action
12 Put It On My Tab [Ft. Akon]
13 Stare At You
14 One Song
15 Don't Cry
16 Officially Over
17 Looking Like Danger


More..
Labels: Deluxe Edition, New Kids on the Block, NKOTB, the Block
L♥VE. 1:42 PM ♥
♥
10:20 AM ; Akon - Freedom (2008)
Well for December I have lately been enjoying Akon's latest "Freedom" a lot. The bonus track has the same tune going on as NKOTB's "click click click" but totally different lyrics. Anyways, enjoy!


1. RIGHT NOW (NA NA NA)
2. BEAUTIFUL (feat. Colby O'Donis)
3. KEEP YOU MUCH LONGER
4. TROUBLEMAKER (feat. Sweet Rush)
5. WE DON'T CARE
6. I'M SO PAID (feat. Lil Wayne and Young Jeezy)
7. HOLLA HOLLA (feat. T -Pain)
8. AGAINST THE GRAIN (feat. Ray Lavender)
9. BE WITH YOU
10. SUNNY DAY (feat. Wyclef)
11. BIRTHMARK
12. OVER THE EDGE
13. FREEDOM
*Bonus*
14. Clap Again


more..
L♥VE. 10:20 AM ♥
Monday, October 27, 2008 ♥
11:20 PM ; John Legend - Evolver

Track Listing

"Green Light" (ft. Andre 3000)

"Birthday Fever" (ft. Akon)

"This Time"

"Cross The Line"

"No Other Love" (ft. Estelle)

"Round the World (ft. Kelly Rowland)

"It's Over" (ft. Kanye West)

"Everybody Knows"

"I Love, You Love"

"Quickly" (Duet w/ Brandy)

"If You're Out There"

"Satisfaction"

"Accused" (ft. Pharrell)

"Good Morning Love"

would you believe it!? i was ecstatic to finally hear some new john legend :D 
HERE IT IS
Labels: evolver, john legend, r and b
L♥VE. 11:20 PM ♥